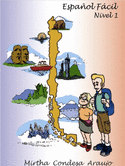 Spanish: Face to Face and Online classes!
From February we are back with face to face and online Spanish classes in Santiago and Valparaíso, but we continue with
Online Classes as well!
Inglés: Clases presenciales y Online
Desde Febrero volvemos con clases presenciales de inglés solamente en Santiago y además continuamos con
nuestras clases de inglés en línea.
Natalislang International Language Centre, Spanish on-line classes, Santiago, Chile


Why Natalislang?

We offer free extra activities every week

Why Natalislang ?

35 years of experience teaching Spanish creates the base of our serious and committed work. In addition to our core language program we offer services that allow each student to maximize their opportunities to use and experience Spanish.

What would I get by signing on to one of your courses?

You will get all the course material centered on a quick and clear understanding of Spanish grammar patterns including books, verb cards and exercises focused on everyday life experiences.


What are your staff's qualifications?

We work with Spanish teachers, literature and linguistics professionals, translators and tourism experts. They are all instructed by our school director with the same special and successful methodology that presents us as one of the best Spanish schools in Chile and the world.


Are there any extra materials available for the students?

There is a variety of audio-visual material that you can ask your teacher for. Movies, listening practice guides, books and comics that we can send you by mail.


How big is the group class?

At the moment all our classes are individual but if you have someone that would like to join you, same level, same interests and same time we can give you a nice discount.


Would I have to take tests?

Yes. This is only to prove that you are ready for entering the next Spanish level. If you have certain Spanish knowledge, then a competency test is required before starting your program to determine your skill level. This allows you to maximize your learning opportunity. Optionally a final certification test may be taken in order to assess your improvement.
© Copyright Natalis Language Centre 2022