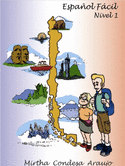 Spanish: Face to Face and Online classes!
From February we are back with face to face and online Spanish classes in Santiago and Valparaíso, but we continue with
Online Classes as well!
Inglés: Clases presenciales y Online
Desde Febrero volvemos con clases presenciales de inglés solamente en Santiago y además continuamos con
nuestras clases de inglés en línea.
Natalislang International Language Centre, Spanish on-line classes, Santiago, Chile
A selection of our testimonials

Spanish Courses Santiago and Valparaíso, Chile

What People Think About Us !

Rachel Mulligan
"My teacher was really helpful and Carolina also was friendly and good."

Ram Sreerangam
Thanks for being flexible to my needs! I was glad to start the process in a Spanish speaking place.

Lorna Anness
Karina is an excellent teacher who carefully adapts the lesson to suit the student's needs. Her explanations are very clear and her lessons very well organized."

Philip Morrall
Thouroughly enjoyed our lessons and has encouraged us to try to speak Spanish in our travels. A very patient teacher."

Jonathan Breaker
Change in teachers suited my ability to learn Spanish with knowledge of French as a second/third language."

Cody Badger
Me gusto la clase mucho, espero volver."

Annett Jucker
Me gustó mucho trabajar con Karina. Es una profesora muy buena."

Shane Kost
Gracias a todos! Especialmente a Miguel por su paciencia conmigo. Lo pasó muy bien!"

Andrew Steel
A great learning experience, although I should have picked a longer course as the subjunctive mode was a bit too advanced."

Kris Schmidt
The best of all was the helpfulness and flexibility of the staff to meet my needs."

Phuong Luong
The classes were very dynamic and interactive, and the teachers were very open to questions and approachable. The classes were educational but also very fun."

Yannick Duprat
They respected the rhythm of learning. The teacher made the lesson interesting due to the exercises for speaking español after each new vocable, verb, etc."

April Kinnear
The schedule was flexible and allowed us to fit the week lessons into 4 days. The teacher was very personable and helpful. She answered all our questions."

Spencer Nolan
The teacher was very good and it was a bonus that there was only two of us in the class. Our own personal tutor! Overall, many thanks for your help, it will help on our travels around Chile and South America."

Martin Fawcett
The approach was well balanced"

Anthony Carr
The method was appropriate, clear and involving, which made it enjoyable."



© Copyright Natalis Language Centre 2022