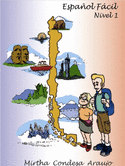 Spanish: Online classes!
For your convenience and well-being we are, for the moment, limiting our classes to
Online Classes only!
Inglés: Clases online
Para su comodidad y bienestar, por el momento, estamos limitando nuestras clases a
¡Clases en línea solamente!
Online classes, Clases en linea
Natalislang Spanish Courses in Santiago & Valparaiso, Chile:
Preparación de Exámenes Internacionales en Español (DELE)

DELE Certifications – DELE Preparation Courses

If you are willing to take an international exam to proof your Spanish level this is the program you have to follow.
You have to take an evaluation test that will measure the four skills of the Spanish language in order to reccommend you which level will be better for you to do.

More details...

The "Diploma de Español como Lengua Extranjera" (DELE, which stands for Spanish Diploma as a Foreign Language) is an official certification given by Cervantes Institute on behalf of the Ministry of Education of Spain which attests the level of Spanish language command after taking an exam.

The DELE Certification assesses four linguistic skills: oral output –written output – oral comprehension – written comprehension.





(one teacher, one student)

Free enrollment… no hidden fees!
Sessions / Minimum two
Price per session
20 - 60
$ 15.000 ( US$ 19, € 16, ? )
(one teacher, one student) Note! 1 session = 45 minutes

+56 9 8885 8910


Contact form





The A1 Level Spanish Certification which attests that:

the language user is able to communicate at a very elementary level of the language, in order to handle everyday life situations or express immediate needs.

The A2 Level Spanish Certification attests that:

the language user is able to understand everyday phrases and frequently used expressions related to experiences which may be especially relevant to him or her (basic information about him and herself and his or her family, going shopping, places of interest, occupation, etc.)

The B1 Spanish Certification attests that the user isable to:

Understand the main points in clearly written texts and in a very standard language if they deal with things that are already known to the language user, either at work, when studying or leisure activities.
Handle most of the situations that may come up while travelling around places where the language is used.
Write simple and coherent texts about familiar topics or topics which may interest him or her.
Describe experiences, deeds, wishes and projects, as well as briefly justify his opinions or explain his plans.

The B2 Spanish Language Certification attests that the language user is able to:

Deal with native speakers naturally and fluently, so that the speaker is able to communicate effortlessly.
Write clear and detailed texts about different topics, as well as defending one's point of view when dealing with general topics, pointing out pros and cons within the various options.
Understand the main ideas of complex texts which deal with concrete and abstract topics, even if they are written in a technical language, provided that they are in his or her field of specialization.

The C1 Spanish Language Certification attests that the language user is able to:

Understand a wide variety of long texts and with a certain level of complexity, as well as recognize implicit meanings in them.
Know how to express him or herself fluently and spontaneously without making a big effort to find the right expressions.
Use the language in a flexible and effective way for social, academic and professional purposes.
Write clear, well-structured and detailed texts dealing with highly-complex topics, showing a correct use of organization, articulation and cohesion mechanisms found in the text.

The C2 Spanish Language Certification attests that the language user is able to:

deal with any situation in a totally efficient way, being able to spontaneously adapt him or herself to any context with a high level of accuracy. The user shows an accurate command of the subtleties which enableshim or her to communicate with natural fluency in all his or her interventions.

List of certifications and the chart below shows the corresponding levels proposed by the Council of Europe in the Common European Framework of Reference for Languages and the DELE exams:

Types of DELE Certifications

DELECertification

Framework of Reference

Denomination

A1 LevelSpanishCertification

A1

Breakthrough

A2 LevelSpanishCertification

A2

Waystage

B1 LevelSpanishCertification

B1

Threshold

B2 LevelSpanishCertification

B2

Vantage

C1 LevelSpanishCertification

C1

Effective Operational Proficiency

C2 LevelSpanishCertification

C2

Mastery




What are the advantages of having a DELE Certification?

It is an official degree, adapted to the Common European Framework of Reference for Languages (CEFRL).
It has an indefinite validity.
It is internationally recognized by private companies, chambers of commerce and public and private education systems.
It enables people to get scholarships.
It helps people to have a geographic mobility in the academic and professional field.

What are the advantages of taking the DELE preparation courses at Natalis Language Centre?

Our 27 years of experience teaching Spanish is a proof of our serious and committed work. In addition to our core language program we offer services that allow each student to maximize their opportunities to use and experience Spanish.
We work with Spanish teachers, literature and linguistic teachers, translators and tourism experts. They are all instructed by our school director with the same special and successful methodology that presents us as one of the best Spanish schools in Chile.

Prices for the DELE exams in 2019 depending on the level: in Chilean pesos

| | |
| --- | --- |
| A1 Acceso | $66.511 |
| A2 Plataforma | $84.390 |
| B1 Umbral | $95.367 |
| B2 Avanzado | $110.461 |
| C1 Dominio Operativo Eficaz | $117.322 |
| C2 Maestría | $123.497 |

When are the enrollment and exam dates in 2019?

In 2016, it was decided, that there will be five exam announcements and the general schedule is as followed, , but Natalislang will be preparing its students for the dates highlighted in blue.:

General Schedule


Fechas de examen DELE 2019.
Diplomas de español DELE.
Instituto Cervantes

Fechas de exámenes DELE en 2019:

05 de abril (matrícula desde el 10 de enero - 06 de febrero): Solo los niveles A1-A2-B1-B2-C1
25 de mayo (matrícula desde el 10 de enero - 27 de marzo): Todos los niveles
04 de octubre (matrícula desde el 10 de enero - 21 de agosto): Solo los niveles A2- B1-B2
23 de noviembre (matrícula desde el 10 de enero - 09 de octubre): Todos los niveles

What are the documents required for the enrollment?

ID official document and a copy with a photo where the following data can be confirmed: identity, nationality, place and date of birth. The data declared by the candidate in the enrollment sheet shall match the ones contained in the ID document.Ç
Documentation which certifies the right of enrollment (a bank deposit receipt).
Signed declaration stating at least two of the following aspects:

Spanish is not the native language of any of the parents.
Spanish is not the first language he or she learnt.
Spanish is not the usual language he or she uses.
Spanish has been imparted, neither totally, nor partially at primary or secondary school.

When shall I learn about my DELE score?
Scores depends on the Cervantes Institute in Spain and the time between the exam date and the date for publishing the DELE scores has an interval of 2 or 3 months.

When and where can I get my DELE Certification Diploma?
Cervantes Institute sends the Examination Centre the certifications. In turn, the latter forwards them to the candidates that have passed the exams. This process takes about 5 months more.

More about DELE: why take it, steps, requirements etc.

Why take the DELE?

Do you know Spanish, but without a certificate which proves it?
Have you studied Spanish, but you need to know at what level you are?
Does your workplace ask you for a diploma which accredits your knowledge of Spanish?
Do you want to have a diploma for Spanish which is valid in the entire world?

How to obtain the DELE grade

The exam for obtaining the DELE consists of five tests: reading, comprehension, writing expression, listening comprehension, grammar and vocabulary, and oral expression.
To obtain the DELE, the grade "apto" (satisfactory) is required on all the tests within the same examination period.

What are the steps to complete my DELE preparation at Natalislang?

Call us or visit us to set an appointment and take our FREE quick placement test.
Get the results immediately after you finish the test. A member of our staff will advice you on the best way to get positive results according to the number of sessions and the date you choose to take the DELE exam.
Pick your class schedule.
Start your lessons the agreed date and time. Please be here 10 minutes earlier for registration and payment purposes.
Do your homework religiously and keep a vocabulary notebook. As any other test, your success depends 50% on the training and 50% on your own effort. Therefore we recommend you to download tests from the Instituto Cervantes website and practice as much as you can.
During your DELE preparation at Natalislang you will be asked to take AT LEAST two live trials so you can get used to the rhythm and timing of the official DELE exam.





Those students who are interested in preparing for the DELE exam at Natalislang shall take a placement test at our institute, in order to check his or her level of Spanish. Thus, we will be able to suggest the DELE test that better suits the student's Spanish level, and the number of sessions he or she needs to prepare such test."
© Copyright Natalis Language Centre 2021