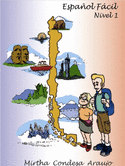 Spanish: Online classes!
For your convenience and well-being we are, for the moment, limiting our classes to
Online Classes only!
Inglés: Clases online
Para su comodidad y bienestar, por el momento, estamos limitando nuestras clases a
¡Clases en línea solamente!
Online classes, Clases en linea
Natalis Language Centre,
Cursos de Espanhol Santiago e Valparaiso, Chile

Por que Natalislang?
Nós oferecemos atividades extras gratuitas todas as semanas.
Nossos cursos são divertidos e bem preparados.
Nossos funcionários são incríveis e amigáveis.

Por que Natalislang?

Nossos 26 anos de experiência no ensino de espanhol formam a base de um trabalho sério e comprometido. Além de nosso programa de linguagem, também oferecemos serviços que permitem que os estudantes ampliem suas oportunidades de usar e experimentar o Espanhol.

O que eu obterei ao fazer parte de suas classes? 
Material do curso focado na compreensão rápida e clara dos patrões gramaticais do Espanhol. Incluindo livros, gramática e exercícios focados nas nossas experiências do dia a dia. Além disso, forneceremos informações sobre a cidade e ajuda extra para obtenção de acomodação (albergues e casas de famílias), tours, dicas, etc.


Qual é a qualificação dos seus funcionários? 
Nosso instituto conta com uma equipe de profissionais de primeira linha em várias línguas, incluindo inglês, francês, russo, alemão, português, japonês e chinês, cobrindo vários aspectos da linguagem. Nós trabalhamos com professores de espanhol, literatura e lingüística, tradutores e especialistas em turismo. Todos eles são instruídos pelo diretor da escola com uma metodologia especial e bem sucedida, que faz de nossa escola uma das melhores escolas de espanhol do Chile e do mundo.


Que tipo de atividade extraclasse a Natalislang oferecerá?
Como parte da ênfase na prática oral, nós organizamos encontros sociais entre estudantes, fornecendo a eles a oportunidade de usas as estruturas aprendidas em espanhol em uma configuração mais casual. Toda sexta feira haverá uma viagem para um local importante próximo à escola, para que o estudante possa praticar a língua em uma situação real.


Há algum material extra disponível aos estudantes?
Há uma variedade de materiais áudio-visual que você poderá levar para casa. Filmes, guia de prática de escuta, livros e gibis que você poderá pegar emprestado com nossos funcionários de administração.


Qual o tamanho dos grupos? 
Os grupos possuem um tamanho máximo de 5 estudantes por classe, tornando os nossos cursos bem mais personalizados do que os cursos oferecidos em outros lugares. 


Terei que fazer provas? 
Sim. Isso acontecerá apenas para provar que você está pronto para entrar no próximo nível de espanhol. Caso tenha um certo conhecimento em espanhol, um teste de competência será necessário antes de iniciar o seu programa, visando determinar seu nível de conhecimento. Isso permite maximizar suas oportunidades de aprendizado. Opcionalmente, uma certificação final pode ser realizada para avaliar seu avanço no idioma.
© Copyright Natalis Language Centre 2021