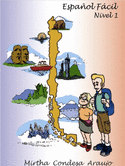 Spanish: Online classes!
For your convenience and well-being we are, for the moment, limiting our classes to
Online Classes only!
Inglés: Clases online
Para su comodidad y bienestar, por el momento, estamos limitando nuestras clases a
¡Clases en línea solamente!
Online classes, Clases en linea
Natalislang International Language Centre, Spanish on-line classes, Santiago, Chile

Natalislang:

Our activities:

Conversatorios/Roundtables

Our roundtable sessions are going to help you practicing your conversational skills (listening and speaking) and also, they will allow you to learn more about Chilean and Latinamerican culture.

The teacher will present the topic by means of a Power Point Presentation with general information and then you will have around 60 minutes* to debate, talk and give/exchange opinions and ideas related to the topic to be discussed.

One on one session duration: 60 minutes
Level: Pre-Intermediate - Advanced
Practice with a native teacher

*Due to different time zones, your lesson will need to be scheduled beforehand by an email which is going to be sent once you purchase your activity.
© Copyright Natalis Language Centre 2021